Beyoncé Prize Pack Just 4 You. Beyoncé Wants to Know "What is the Best Thing You NEVER Had?"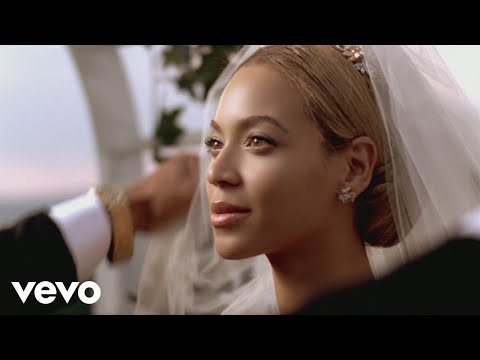 Girls may rule the world, but break-ups, letdowns and failed plans are never easy to deal with…even a superstar like Beyoncé feels us on that one. Her new ballad, "Best Thing I Never Had" from her album "4″ on sale now, highlights the upside of a break, and how sometimes when things don't work out how we want them to, it's actually for the best in the end. That's why Beyoncé wants to know, "What is the Best Thing You Never Had?"
How to enter? Simply fill out the form below and tell us "What is the Best Thing You Never Had?"
ONE LUCKY GRAND PRIZE WINNER will receive a Beyoncé prize pack including…
-All her previous solo albums (I AM…SASHA FIERCE, B'DAY, DANGEROUSLY IN LOVE)
-DVDs (I AM…YOURS AN INTIMATE PERFORMANCE AT WYNN LAS VEGAS, I AM…WORLD TOUR)
-Deluxe release of new album, "4"
-Special Autographed item from Beyoncé
-Jacket from the "Run The World (Girls)" video
THREE RUNNER-UPS will receive a Beyoncé prize pack including…
-All the catalog albums
-New album, "4"
-DVDs (I AM…YOURS AN INTIMATE PERFORMANCE AT WYNN LAS VEGAS, I AM…WORLD TOUR)
ENTER NOW! Hurry, contest ends July 12, 2011 at 11:59PM EST.
Submissions for the Beyoncé Prize Pack Just 4 You are no longer being accepted. Please check back on Sheckys.com for the winners!
No purchase necessary. Void where prohibited. Sweepstakes ends July 12th, 2011; 11:59PM EST.
The sweepstake is open to all legal residents of the United States of America who are twenty-one (21) years of age or older at the time of entry. Shecky's will ask for verification of age from each winner.
For official sweepstake rules, click here >>
Winners are not responsible for prize shipping and handling costs.
GIRL TALK TIME: What is the best thing you never had? Do you love Beyoncé? What is your favorite song?
Give Us Your Opinion & Earn OMG Points!