Five Surprising Ways to Stretch Your Beauty Buck
You already know all about our favorite beauty products (just take a look at our 2010 Beauty at Its Best Awards!), and we know how awful it is when a beloved eyeshadow compact breaks, a lipstick gets worn to the bottom or you finish a great foundation.
Good thing Recessionwire steps up with how to save big-time on your fave beauty.
See their tips and tricks, watch an informative video and share your own ideas:
Makeup is about beauty, and that extends to the packaging. We love shiny lipstick cases that snap shut, perfect eyeshadow palettes, pretty bottles and boxes.
So you might think there's nothing beautiful about an eye shadow compact held together with duct tape or a nub of concealer mashed into a jar. But especially if you buy high-end beauty products you can save a pretty penny by squeezing every bit of use out of them.
Here are five ways to save money on your gorg-ifying regimen. And if if makes you feel better, I've never seen a professional makeup artist lay out a row of pristine cases to work their magic. They mix, smash, drip and re-package.
Mend your broken makeup
When I was more free-spending, a dropped eye shadow would result in some mild cussing and another $15 charged at the makeup counter. But when I was unemployed and smashed a favorite MAC powder, it seemed crazy to spend so much on a little circle of pigment. Turns out, you can fix a broken shadow with a few drops of alcohol and a few other household items. It's fiddly, but actually kind of fun.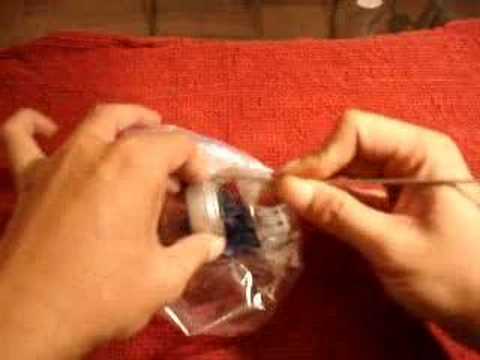 Dig deep
Cosmetics that come in tubes—lipsticks, cream blushes, foundations—are all held in place by a stump of product. When you think you've reached the bottom of your favorite red lipstick, scrape the rest out with an orange stick and smoosh it into in an inexpensive container. (Muji has tiny plastic jars for 99 cents.) You might be able to get 10 or 15 percent more use out of it.
Take advantage of trade-ins
Save those empty containers! For every six you return to MAC, you get one full-sized lipstick. You can even do it by mail.
Dilute your foundation
Add a drop of light moisturizer before applying and stretch that pricey base as far as it can go….
Swap and sell
Believe it or not, someone might be willing to take your used cosmetics, especially if it's something that can be disinfected with alcohol. MakeupAlley has a whole section devoted to trading beauty products. Thanks to Hilary for this tip.
-Sara Clemence for Recessionwire.com
Recessionwire is a user's guide to change. We look for the upside of down times, offering positive, practical advice about work, fulfillment and how to live well for less, plus personal essays, humor and cultural insights.
GIRL TALK TIME: Have you tried any of these tricks? What do you do to save money on buying makeup?
WANT MORE BEAUTY?! It's one beauty-ful November here on Sheckys.com in honor of our Beauty at Its Best Awards (see all awards now) and our Beauty Night Out events in NYCand L.A. Stay tuned for tons of beauty all month long!
Give Us Your Opinion & Earn OMG Points!